Get all the information you need to know about what it is and how it works:
Featuring Emily Stewart - ShotKam COO
ShotKam is the ultimate training tool for your shotgun. Designed as a highly sophisticated recording device, this weatherproof, durable camera will improve your shooting as a hunter or clay shooter.
The ShotKam is a powerful camera designed to automatically save every shot as a short video. It shows exactly where you aimed using a crosshair, then saves each recoil in the same speed and field-of-view as your eye. Want instant feedback? You can play the videos wirelessly right to your mobile device (phone, iPad, or tablet), so you can instantly see why a target was missed.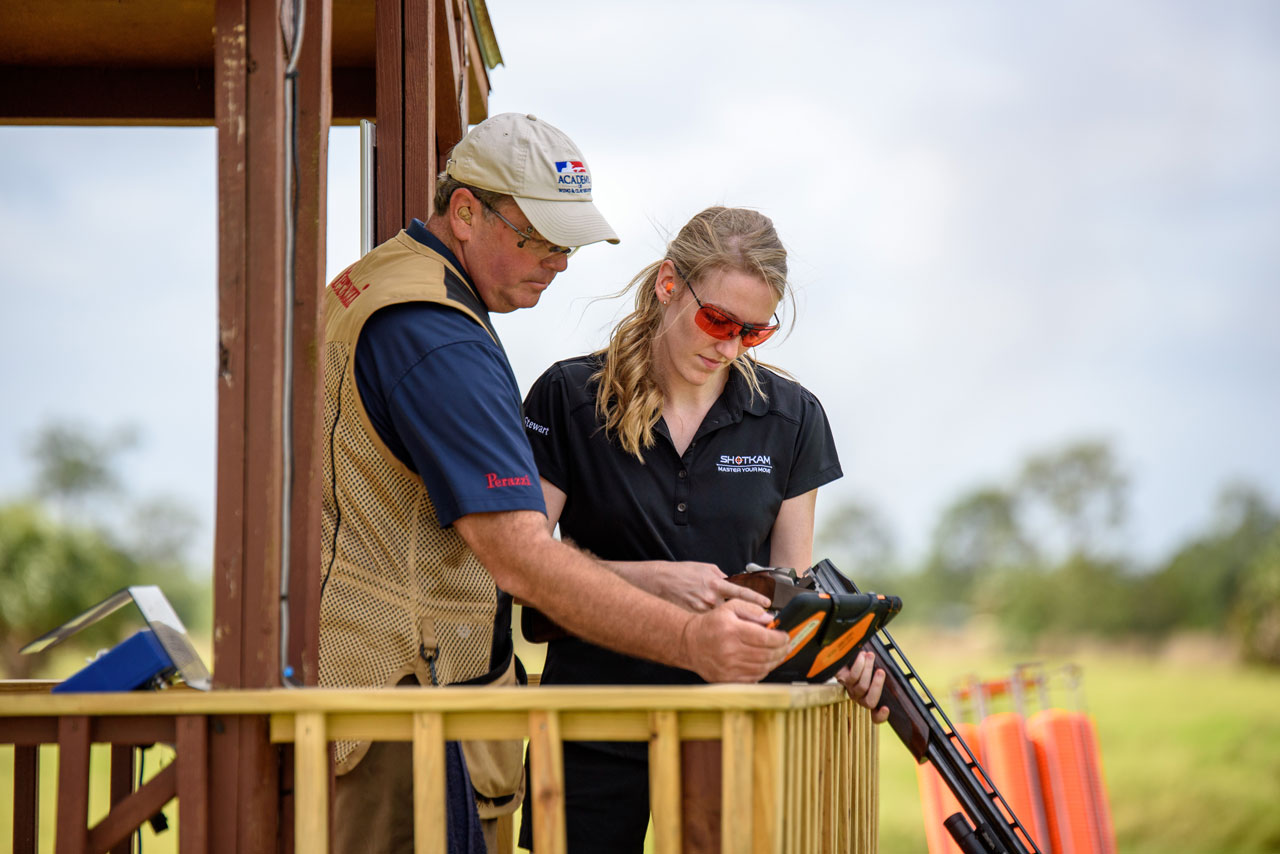 The ShotKam is self-editing meaning that it will record and save each of your shots automatically when it detects the recoil of your gun. Once it saves your video, the ShotKam slows the playback speed to 1/3 to mimic how your eye perceives a moving target. This enhanced playback speed, along with its 18-degree field of view and 4X lens magnification, will show you exactly how you're hitting each target. Each video is recorded in Full HD 1080p with 100 frames per second so you can pinpoint the exact movements of your muzzle (POA). Example ShotKam footage:
Every ShotKam purchase comes with our 12 Gauge quick-release bracket so you can effortlessly mount your camera to any 12-bore barrel. This bracket opens like a claw by operating one silver screw and attaches in seconds. Additionally, the bracket reduces the recoil vibrations along your barrel so your camera stays put.
You can easily optimize your camera settings with the ShotKam mobile app (available on the Apple App Store and Google Play Store) to fit your needs. Through the app, you can customize your Shooting Device, Target Type, Recoil Sensitivity, Reticle Type, and much more. The ShotKam's built-in WiFi allows for seamless connection to your mobile device so you can view your videos right in the field. Otherwise, you can store your videos on the camera's built-in 64GB SD memory card, capable of holding up to 2,000 clay target videos or 1,000 hunting videos. With extended battery life and hundreds of instructional videos on YouTube and our ShotKam site, this is a tool you won't want to go shooting without.
Visit our Video Page to watch ShotKam footage, or join our Facebook Group called ShotKam Community (click here) to see videos shared by our customers.
Or browse FAQ: