Cold:
The ShotKam Camera will operate where the ambient temperature is between 38º Fahrenheit (3º Celsius) and 110º F (43º C). Using your ShotKam in very cold conditions will temporarily shorten battery life, cause the device to turn off, or cause inconsistent recordings. The battery is made of lithium-ion which is a liquid (same as iPhones), so it can freeze. Battery life will return to normal when you bring the device back to higher ambient temperatures, so there is no permanent damage with extreme cold weather.
Recommend Accessory: Camera Warming Sleeve
This enables use of the ShotKam Camera in temperatures down to 10°F (-12°C). Activate a hand warmer and place it into the pocket within the warming sleeve, then place the sleeve around the ShotKam Camera.
The Camera Warming Sleeve with ShotKam logo comes with two packs (2 warmers per pack) of hand warmers. Shop the Camera Warming Sleeve: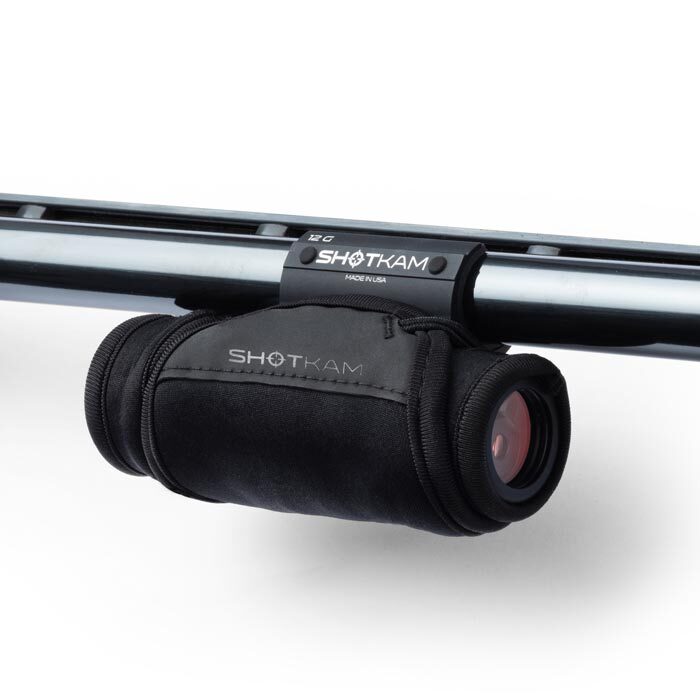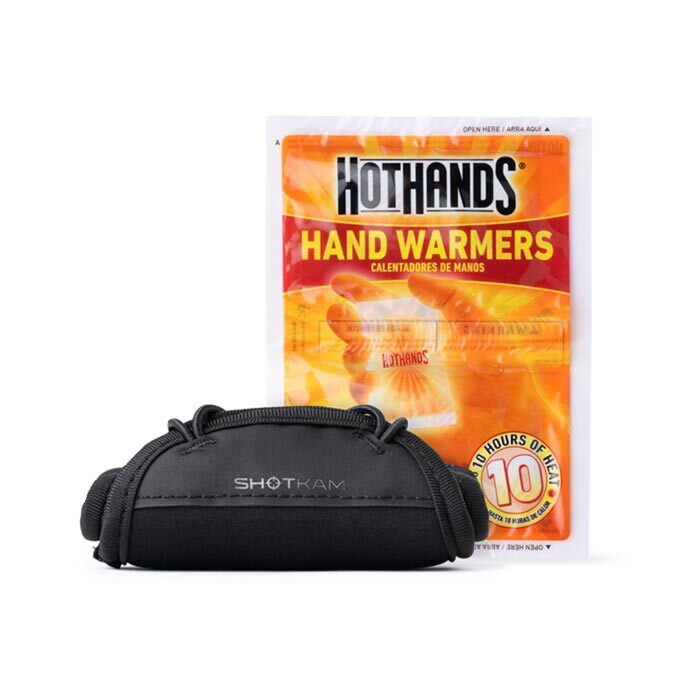 Hot:
Using a ShotKam Camera in very hot conditions above 110º F (43º C) can permanently shorten battery life. Don't leave the device in your car because temperatures in parked cars can exceed this range.
Storing During Off-Season:
Store the camera at room-temperature. For optimal battery longevity, charge the ShotKam for three hours every 2-3 months. The camera has an internal clock to keep track of the date and time, so it has a slow drain over time. Recharging the battery every few months is not mandatory, but helpful.
The battery will need replaced every 3-4 years depending on use. You may conduct an at-home Battery health test.